If you're worried about the Cloud Security Risks, now is the time to act. It's critical to remember that, despite the holiday cheer, there are plenty of clever 'killjoys' out there who would love nothing more than to steal your company's information for financial gain.
Many companies rely on their internal IT networks and infrastructure to connect employees, customers, and partners to the data and applications they require. However, if something goes wrong, this reliance may result in costly downtime.
Cloud computing offers numerous advantages to businesses, but these advantages must be balanced against the need for security against risks and unscrupulous actors who may attempt to breach secure networks.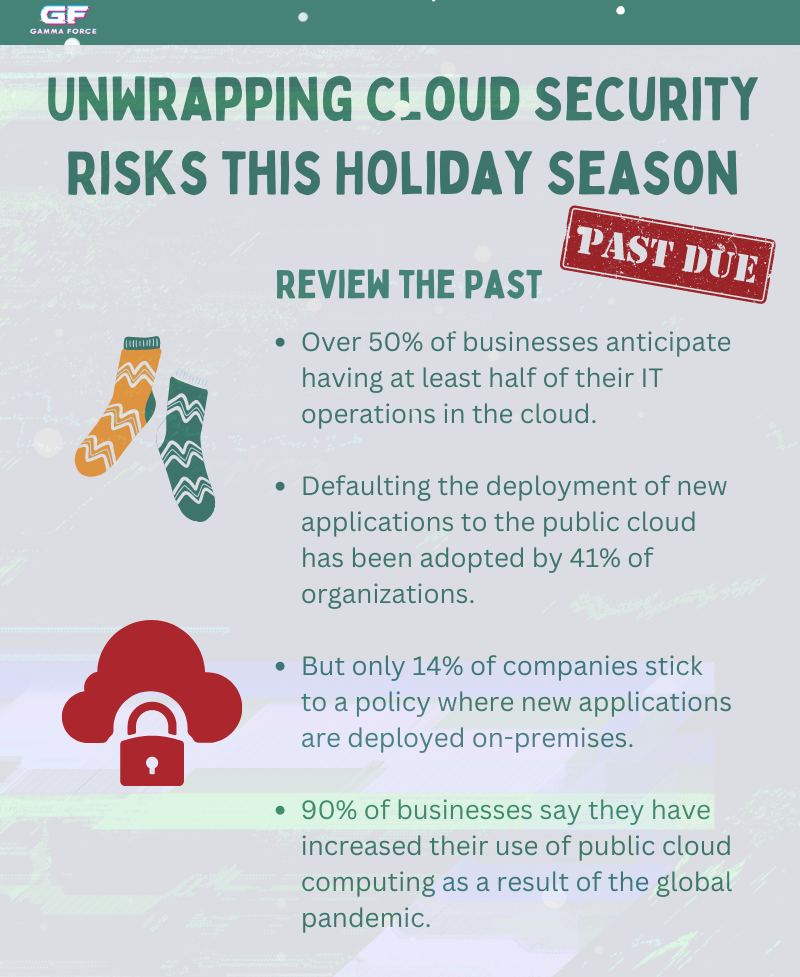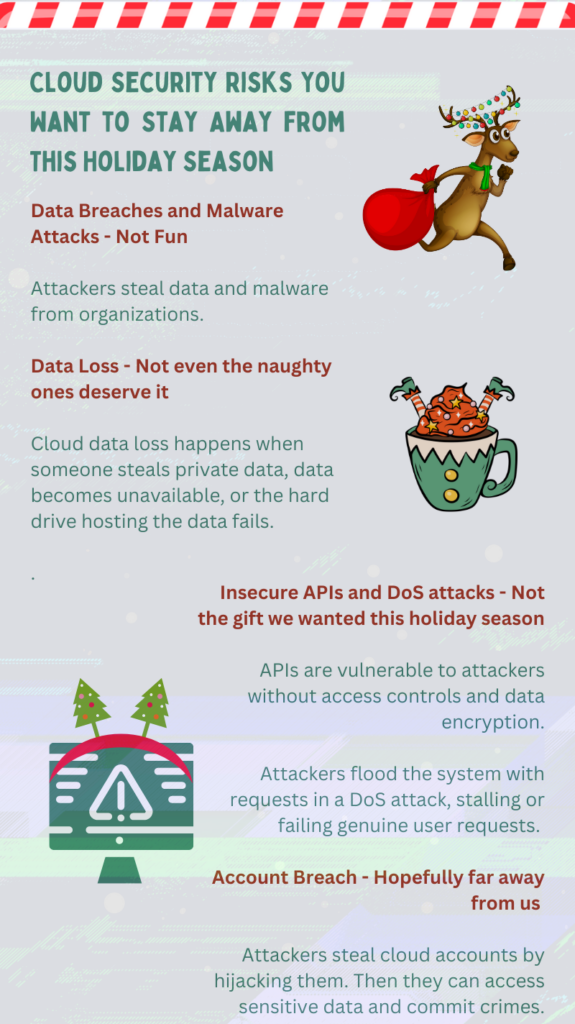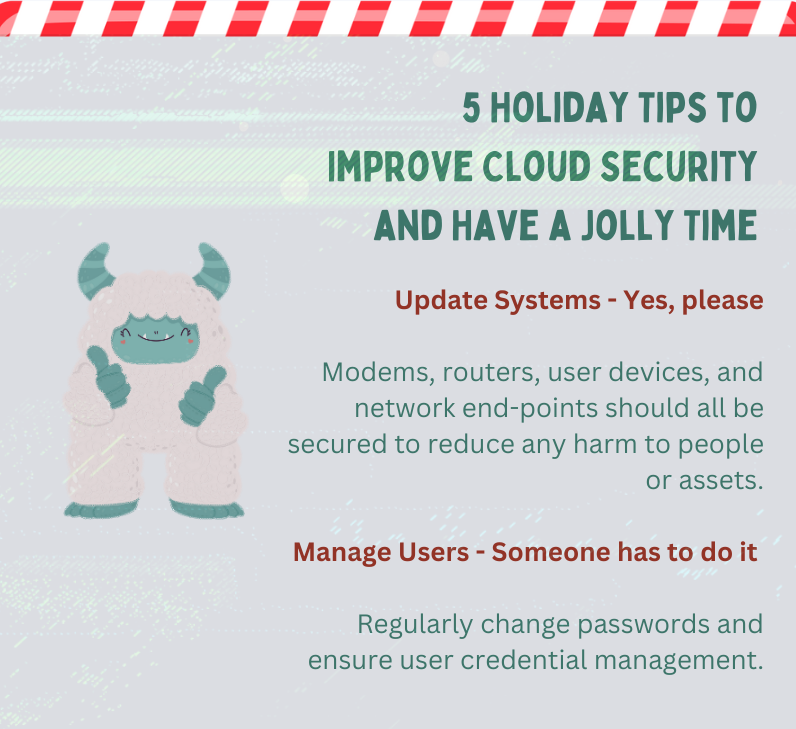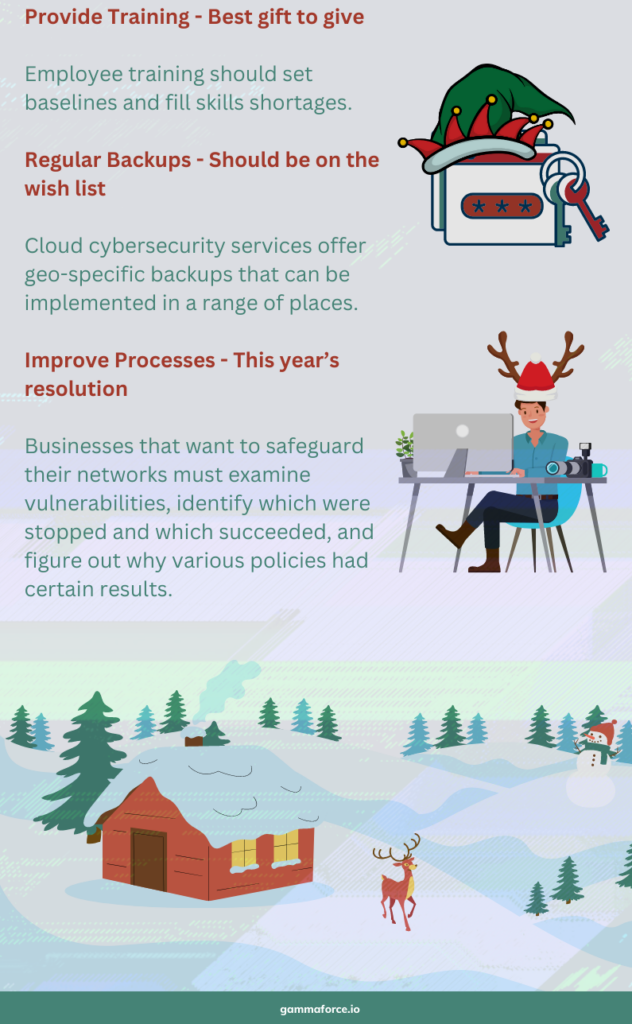 bhnkj
So, we all want a jolly holiday season away from all the cloud security risks. However, it is also important to think of the future and set some security resolutions for the next year, as prevention is always better.
Companies often divert funds and manpower from their primary operations to establish effective cloud security strategies. At Gamma Force, we make sure you get the best cloud security measures. If you are interested, let's get in touch so we can further discuss our possibilities.